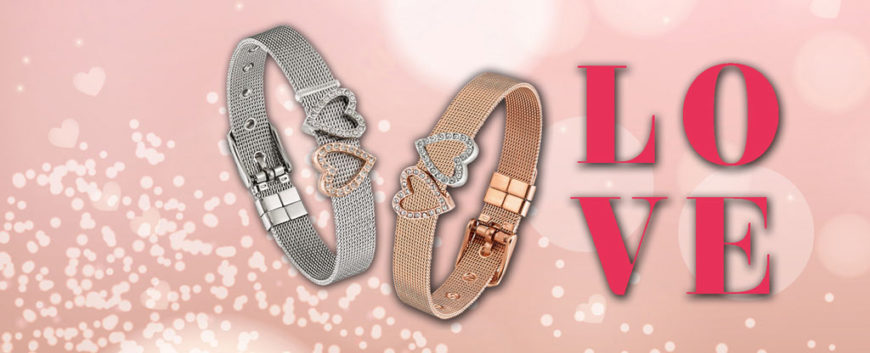 11/Feb
The Perfect Love – The Perfect Valentine – The Perfect Gift
The Perfect Valentine!
Our beloved brand Loisir, synonymous to ''the perfect gift'' and to fashion, as distinct as ever, proposes the ideal bracelets from the amazing fantasy collection devoted to Valentine's Day!
Fresh, joyful and stylish is the perfect gift for that particular day and which she won't be able to be separated from!
Stand out with your choice,
make Valentine Perfect.
Loisir the Perfect Gift