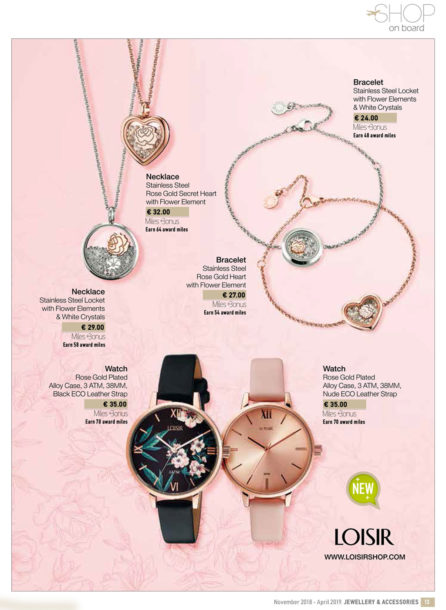 12/Feb
The Perfect Destination
Loisir renews its partnership with Aegean Airlines for another year and launches a brand new collection of exclusive items available to Aegean passengers, consisting of the beloved Fantasy bracelets along with two versions of the Dot fashion watches, which can be easily combined with one another to create the ultimate mix & match look.
The favorite locket necklace and bracelet, in addition to the beautiful Flowerbomb watches, complete Loisir's most girlie collection.
Browse through the "Shop on Board" magazine and discover unique gifts for you and your loved ones.
Get ready for the ultimate onboard shopping experience and see the Aegean magazine online at the link below.
https://en.aegeanair.com/travel-information/on-board/shop-on-board/
Loisir wishes you a pleasant trip full of unique experiences.
Loisir, The Perfect Gift.