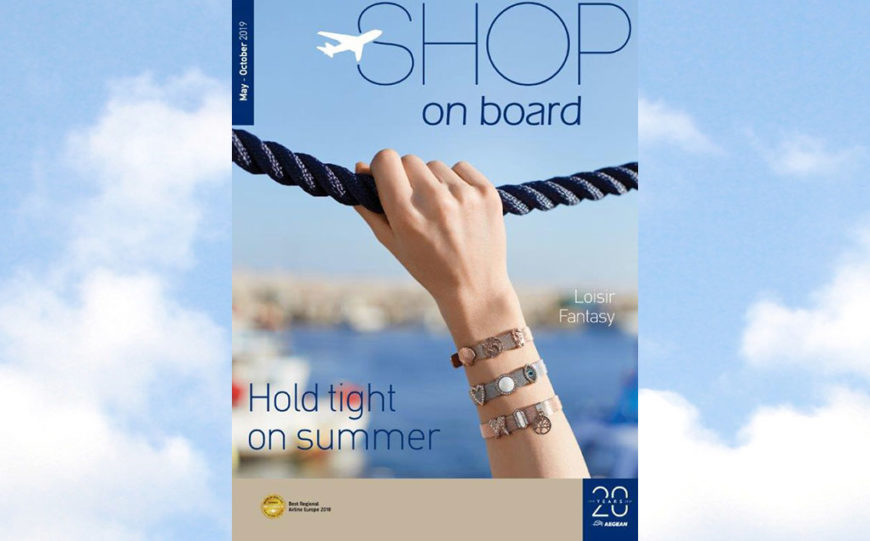 16/Jul
The Perfect Destination!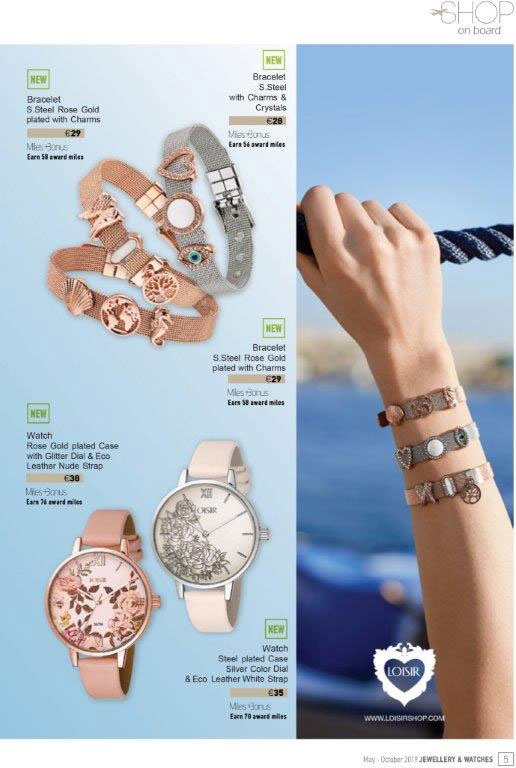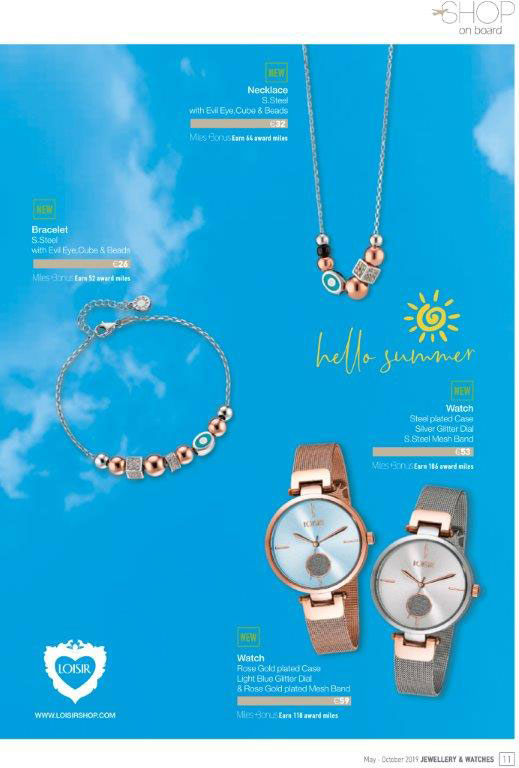 The Perfect Destination!
New Edition
Loisir renews its partnership with Aegean Airlines and promises to offer you fantastic flights, along with the most perfect choices from its brand new collection!
Our favorite Fantasy bracelets, starring in this wonderful shop on board cover with the taste of Aegean and an instant Greek aroma, create the ultimate mix & match look along with the wonderful watches of the Spot collection, which can be defined as perfect to complete your look and of course to be selected as gifts.
The most girlie side of the collection is completed through a lovely set consisting of necklace, bracelet and hoop earrings which feature the symbol of fortune or protection, the eye.
The Flowerbomb watch comes like a romance explosion and completes the collection, highlighting the flower patterns as the season's ultimate trend.
Browse through the "Shop on Board" magazine and discover unique gifts for you and your loved ones.
Get ready for the ultimate on board shopping experience and see the Aegean magazine at the link below.
https://en.aegeanair.com/travel-information/on-board/shop-on-board/
Loisir wishes you a delightful, fantastic trip full of unique experiences.
Loisir, The Perfect Gift.