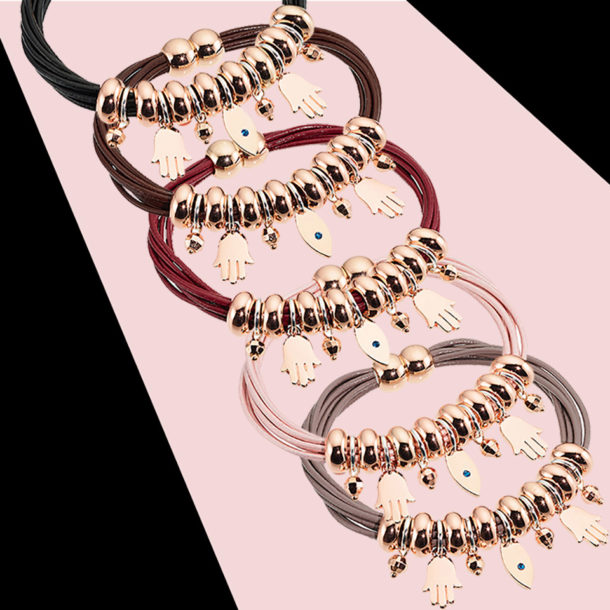 29/Sep
The more the better!!!
Many fashion specialists advise us to "finally wear all our favorite jewelery, be that necklaces or bracelets and rings, all at the same time"!  "Don't worry about how many, the more the better"! "Wear your favorite necklaces randomly and let them lay anywhere around your neck"!
You can do the same with your bracelets. Mix up gold and silver and make the difference!
As for the rings, anything is allowed! Decorate all your fingers with any type of ring, big or small doesn't matter, with or without color, just wear anything you have!
Now you're ready for a stunning night out.
If all of this seems "too much" to you, try removing a layer or two and looking at your mirror, stop removing as soon as you feel it's perfect!
And don't forget to decorate your ears with your favorite earrings according to the holes you have! After all, an ear without an earring is like a sugar-free cake….uhmm…tasteless!