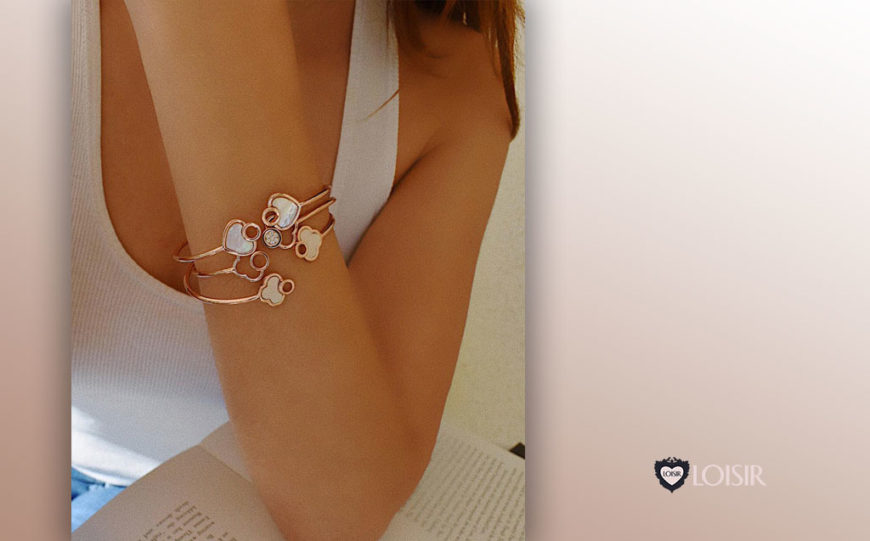 25/Jun
Stackable Bangles is a huge trend!
This is a trend growing in popularity usually during spring and summer time.
It is really a massive trend which allows you to express you self , despite your personal style, if its glamourous or bohemian or edgy.
There is a stack of bracelets for every style.
You can layer them beautifully in color, or width or even in finishing order,
you don't need to play it safe or keep them matching in a strict order, make a fun and a stylish combination.
How to start stacking
Follow this basic step and create the perfect layering:
1- Mix up a number of 3 or 4 bangles. Mix different color plating's or widths for a more fun look.
2- Try a set of bangles made specifically for stacking. Same or different color plating's. Some bracelets are sold as sets, try one of those if you want to have a casual style.
3- Create layers of bracelets that you can manage, don't overdo-it, keep your style edgy and on trend but always classy.
4- Pair a few bangles with a watch. This creates essence and a great style.
5- If you want to be stylish at work, remember that comfort matters. If you are working on a computer your stacking combo will hit all day long, try to make a less distracting combo with less pieces.
Make a personalized statement by making your own combos.
You can be classic or funky, glamorous or edgy!
Start stacking today!!!!