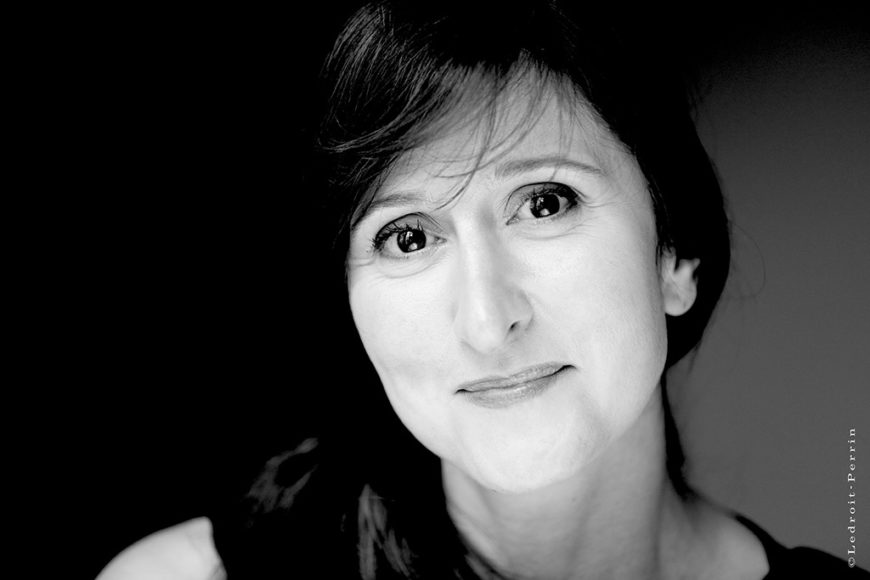 12/Jul
Who is Loisir's voice? Geraldine Brandao: Perfect time for the perfect voice!
She started as a miraculous child, lent her voice to Louis Vuitton, and is now Loisir's voice.
Geraldine Brandao-Vandercammen speaks for her work in Paris and her collaboration with Loisir.
1 / What is "voice-over" and why is it important for communication?
"Voice-over" is the voice of a person who speaks but is not visible. "Voice-over" is a voice that is "over"(above). A voice in a movie can enhance what we see on the screen, providing more information. It can also add a comic effect to the image, add personality to a trademark. Just like a logo, it helps us recognize a brand and become the sound footprint of a brand.
2 / What is the main asset for "voice-over"?
To make "Voice-over", one must first be an actor. One should be able to play a role, identify with a character or brand. They should know "how to place their voice", which means adapt his voice to the needs of a character. When an actor appears on stage to play a role, they can express themselves through their body, through the expressions of their face, but also using their voice. When an actor is behind a microphone, they have only their voice, through which to give life to a text. It is important, therefore, for the actor to know how to use their voice properly and to master the breaks, silences and breaths.
3 / Should a professional "Voice-over" have professional training?
I would say that they would have to study acting.
4 / We would like to know more about you and your course up until today. When did you make your first recording and how did you make the decision?
I made my first recording at the age of 16, in a studio in Belgium. I had written a poem for the celebration of the Belgian King's 60th birthday and the poem was chosen to be heard at the celebration of the Royal Ceremony. It was the first time I saw how studio recording is done. At that age, I studied theater and speech training in Dutch. Later in France I took acting lessons at the "Cours Florent". During my three-year study there, I played in various theatrical performances in Paris and also on a tour around France. I was always fascinated by the power and mystery of the voice. After several years of experience, I decided to concentrate on voice recording in French, Flemish and English for both TV and radio, GPS, corporate video, educational productions (e-learning) and more.
5 / What are the challenges you have to deal with in your job?
Sometimes the difficulty is to find the right "tone", the one that suits or actually the one the customer expects from the narrative. The difficulty is in the fact that this is subjective and therefore there is often a need for different approaches.
6 / Does it takes a lot of time to get the desired result, or is it easy now, after so much experience?
I think a good acting training is the best preparation. It is true that the inhibitions and fear of the microphone are bent by experience. I always try to be relaxed and make several suggestions for my client to be able to choose from a wide range of solutions.
7 / Can you tell us what labels you have worked for in your career?
There were among others: Louis Vuitton, Evian, Apple, Playstation, PEUGEOT, Triumph, Sloggi, Hunkemöller, Quies, Bonne Maman, G-Force, Puressentiel, Esso, Haier, Vichy Celestin, Allianz, Adecco, Stella Artois, Zalando Loisir.
8 / What was the one co-operation in your career that you particularly remember and why?
I remember an advertisement, for which I had to read a text. I finally wrote lyrics and the "Voice-over" became a song at the end.
9 / How did it come to working with Loisir?
The collaboration with Loisir was suggested to me through one of my main partners in Paris, Audio Clusters. Ms. Rianna Chaita of Audio Clusters contacted me, telling me that she wanted my voice for Loisir. Of course I was very happy to meet and get to know Loisir closer.
10 / What kind of person is "Geraldine", how does she spend her free time?
I am a mother of two daughters, Paola, 12 and Sofia, 11 years old. I like to spend my free time with my daughters, my family and my friends. I like to play in the theater, to read and travel. I have a passion for the Scandinavian countries.
11 / Have you visited Greece in the past?
Two years ago we went on a family holiday to Athens and of course we visited Sounio and Acropolis. I am looking forward to visiting the Greek islands next time.